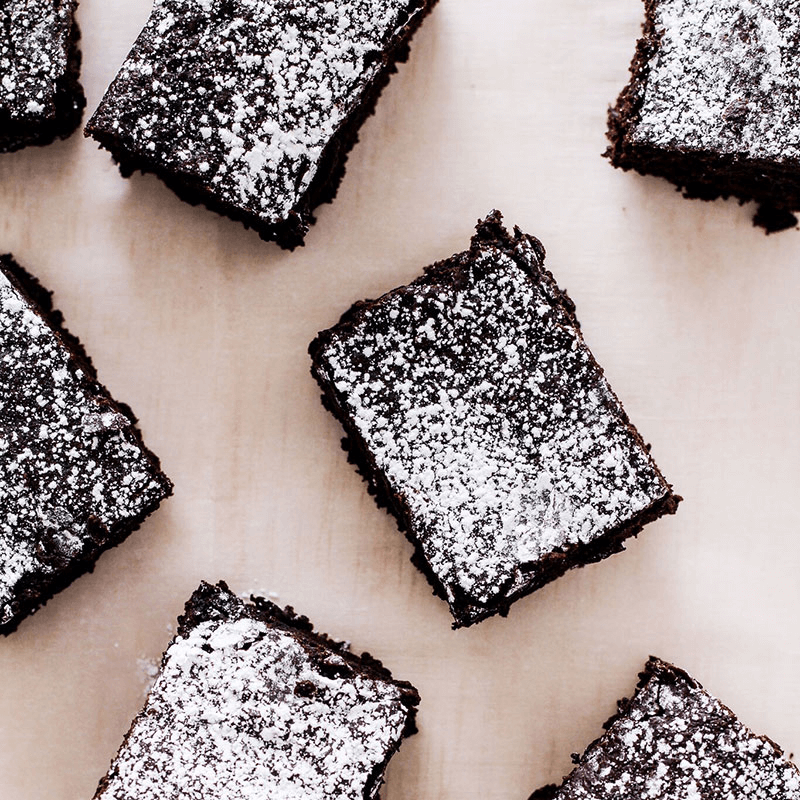 Goat Milk Brownies
Super fudgy, whole grain, healthier brownies made with goat milk.
Prep time: 15 minutes
Cook time: 55 minutes
Makes: 8-12 brownies
INGREDIENTS:
1/2 c. whole wheat flour
1/2 c. powdered goat milk
1/2 c. cocoa powder
1 tsp. instant coffee (optional)
1 tsp. salt
1/2 tsp. baking powder
1/4 tsp. baking soda
1 c. packed light brown sugar
1 c. applesauce
2 large eggs
2 tbsp. coconut oil, melted
4 ounces semi-sweet baker's chocolate, melted (1 bar)
Powdered sugar (optional)
METHOD:
Preheat oven to 350 degrees Fahrenheit and line an 8x8-inch baking pan with parchment paper.
Stir together flour, powdered goat milk, cocoa powder, instant coffee (if using), salt, baking powder, and baking soda in a large bowl.
In a separate bowl, stir together brown sugar, applesauce, and eggs. Whisk melted coconut oil and chocolate together. Stir chocolate mixture into sugar mixture. Stir into flour mixture and pour batter into the pan.
Bake 50-55 minutes, or until outside is crispy and center is fudgy. Cool in pan on a wire rack before pulling out parchment to remove brownies from the pan. Sprinkle with powdered sugar (if desired) and cut out into squares before serving.