Holiday Goat Milk Foot Soak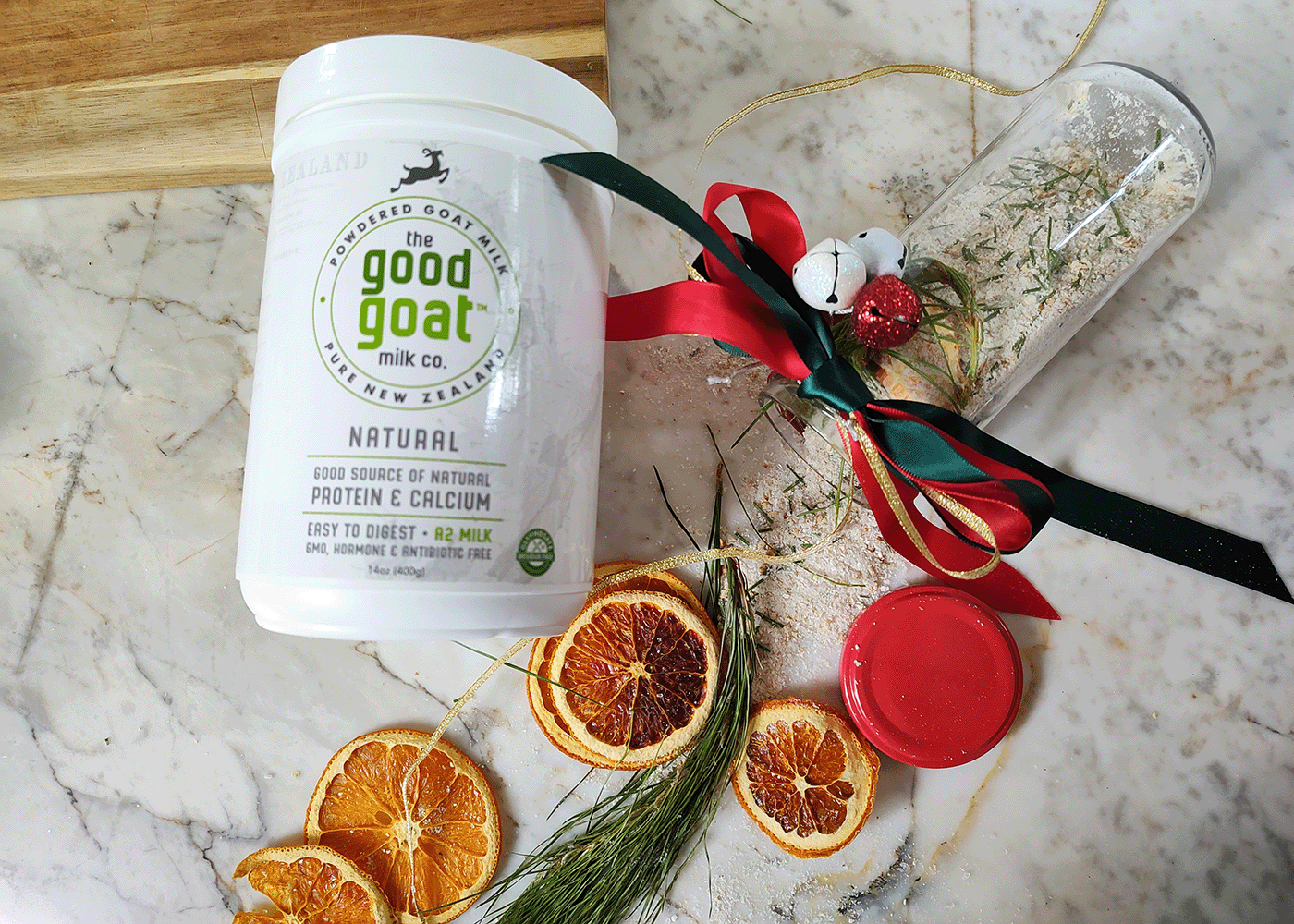 Holiday Goat Milk Foot Soak
Remember to relax, take some time and treat yourself this holiday season. This foot soak is perfect for after skiing, snowboarding, work or a long day of Christmas shopping! Even better, this foot soak also makes a wonderful holiday gift for your loved ones.
Prep time: 10 minutes
Makes: enough for 4-6 foot soaks
INGREDIENTS:
1/4 cup Good Goat Milk Powder, natural

1/4 cup Epsom salts 

1/4 cup oats

1 tablespoon dried orange peel

2-3 tablespoon chopped fir needles
1/2 teaspoon ground cinnamon 
1/2 teaspoon ground ginger 
Optional 
Holiday essential oils 
Dried orange slices
METHOD:
In a food processor, blend oats until they are a flour-like consistency. 
Finely chop fir needles.
In a bowl, mix Good Goat Milk Powder, Epsom salts, dried orange peel, cinnamon, ginger, fir needles, oats and a few drops of essential oils if you are using them.
Scoop the mixture into a jar.
You can also add some dried orange slices and fir branches to the mixture for appearance.
Tip: Soak your feet while enjoying a warm cup of goat milk hot chocolate or tea!