Spinach, Banana, Berry Goat Milk Smoothie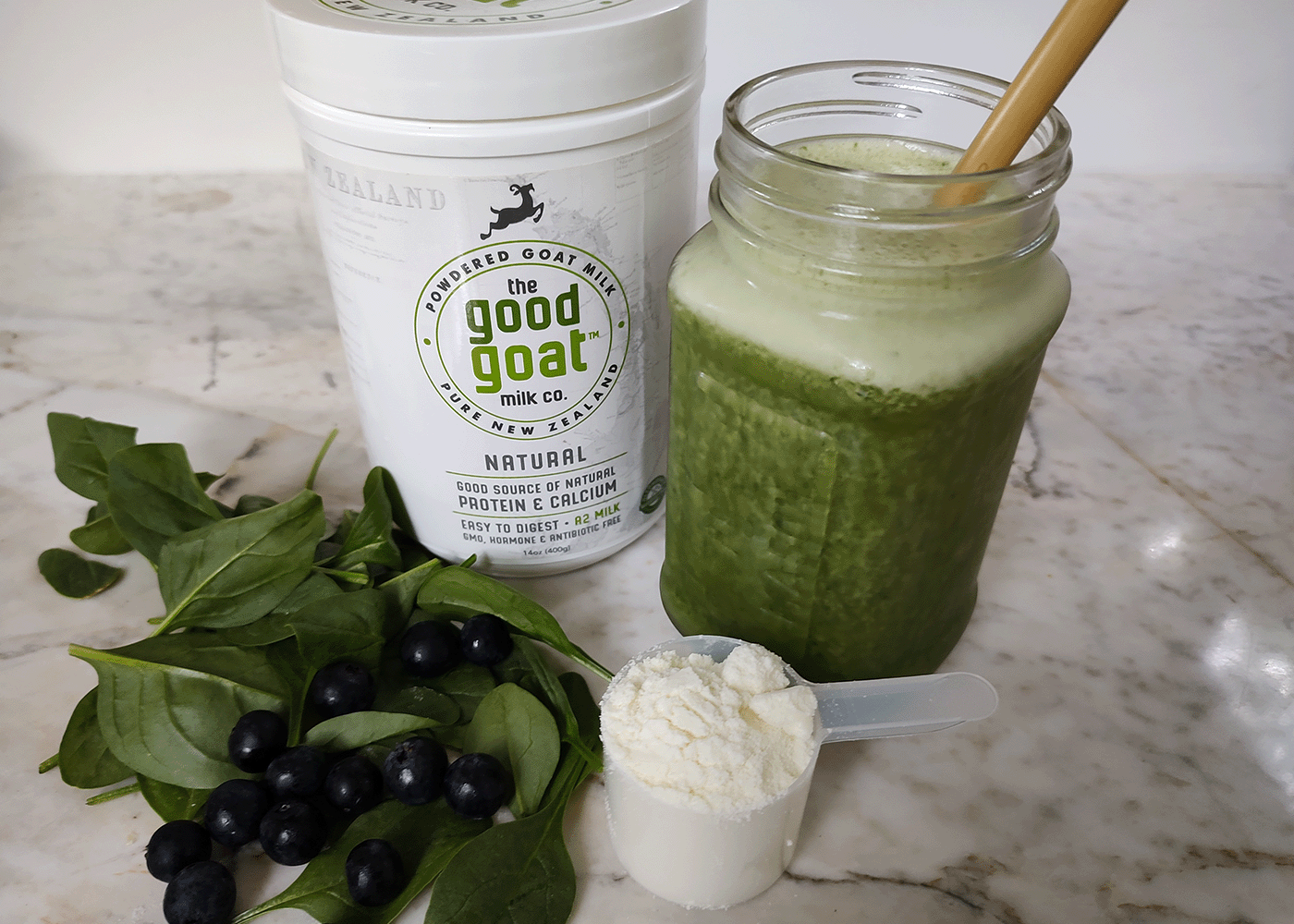 Spinach, Banana, Berry Goat Milk Smoothie
Rich in vitamins and minerals spinach, is an excellent addition to any smoothie. Teamed up with our goat milk powder, bananas and berries, and you have a healthy and nutrient-packed shake. If you want to supercharge your smoothie, add a scoop of our goat ghee for extra energy! 

Total time: 5 minutes
Makes: 1 smoothie 
INGREDIENTS:
METHOD:
Put all of the ingredients into a blender and b

lend until smooth.
Pour into a glass and enjoy!